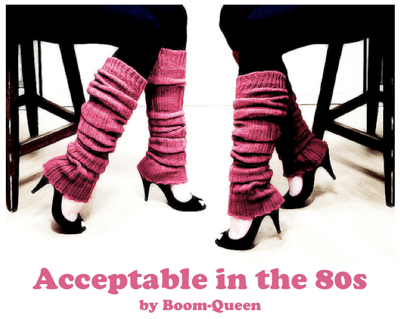 Title: Acceptable in the Eighties
Song by Calvin Harris
Fandom: multi-fandom Eighties movies including The Babysitter's Club, Better Off Dead, Bill and Ted's Excellent Adventure, The Breakfast Club, Can't Buy Me Love, Desperately Seeking Susan, Don't Tell Mom the Babysitter's Dead, Fast Times as Ridgemont High, Ferris Bueller's Day Off, Flashdance, Footloose, Girls Just Wanna Have Fun, Ghostbusters, Heathers, Mannequin, One Crazy Summer, Pretty in Pink, St. Elmo's Fire, Sixteen Candles, Some Kind of Wonderful, Splash, Teen Witch, Teen Wolf, Teen Wolf Too, Weird Science, and Who's That Girl.
Rating/Warning: PG/PG-13, but there are a LOT of bad clothing decisions...
Watch: Download and stream behind the cut (3:46 minutes, 33 MB).

Summary: The question isn't 'what are we going to do today?' The question is 'what AREN'T we going to do today?', or A Day In The Life of an Eighties Teen/Twentysomething


Download the .mov file (33 MB)
Stream at imeem or youtube

Credit and thanks: Many thanks to my fabulous betas: Mr. BQ,
sundancekid,
canadiangirl_86 and
nebakanezer. Vidder's notes here. Leg warmer image is from fashion4all. Cross-posted to
vidding,
multividious, and
fan_vids.

Feedback is happy-making!